In this short video tutorial, I show you how to invoke KRename from within Konqueror, and walk through a simple renaming workflow with a folder of images.
The KDE Project has announced the official release of KDE 4.0.
The KDE Community is thrilled to announce the immediate availability of KDE 4.0. This significant release marks both the end of the long and intensive development cycle leading up to KDE 4.0 and the beginning of the KDE 4 era.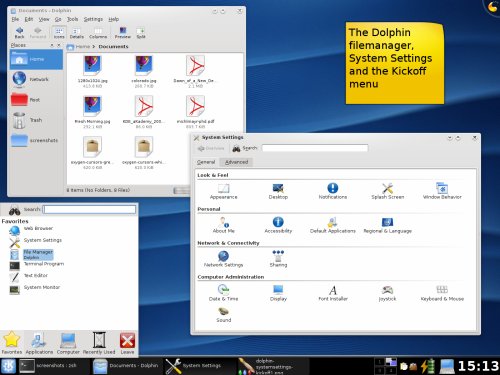 KDE 4 is definitely a major milestone in KDE's history. New to version 4.0 ...
Providing graphical feedback in the form of dialogue boxes when you're writing a shell script isn't really that easy to do yourself. If you're a KDE user, though, and want to write a shell script that gives you feedback in the form of one of these.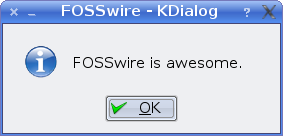 This could be really useful if you want to set up a script that you want to be able to run ...
...
...