Raise your hand if you are annoyed that you can't scroll in top, the command-line process manager. Yeah, I thought you were.
Meet htop.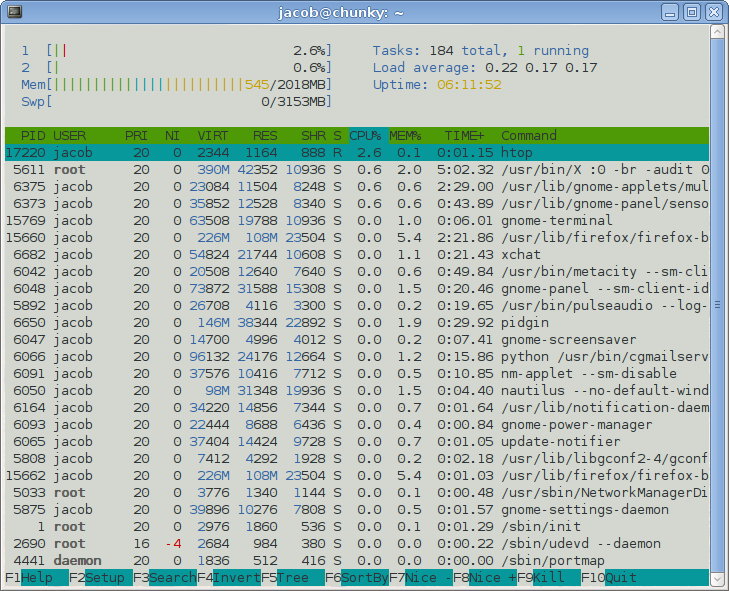 Okay, so it looks pretty. What is so special about it? I'll tell you:
You can scroll through the process list.
You can select multiple processes and do what you want with them without needing to type in PID numbers.
Load monitors are visual ...