Dive into PiTiVi 0.11.0. We test some new features in this release, such as basic cutting. There are a few bugs, but this has a bright future in store.
One would think that since Linux users have to jump through hoops to play restricted DVDs, that it would be difficult to make a DVD.
Welcome DeVeDe.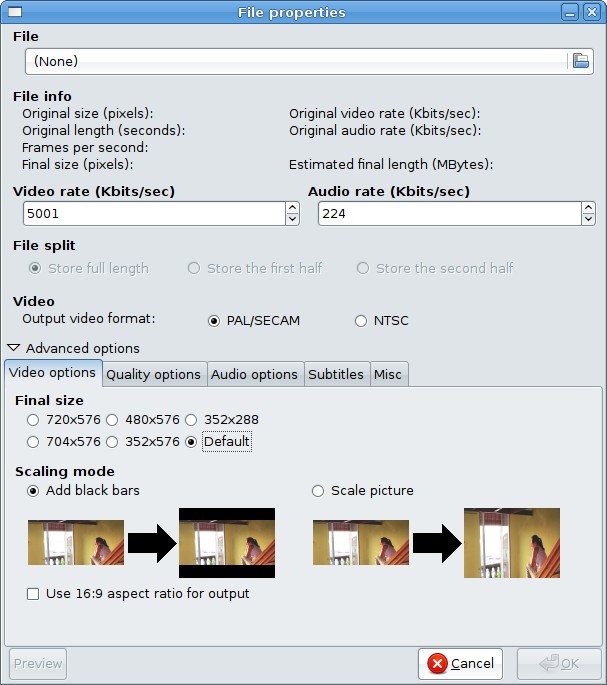 DeVeDe is a full-scale application to convert your movies to DVDs, (S)VCDs, CVDs, and DIVX formats. In a general sense, it is a GUI frontend to Mplayer's "mencoder" which is able to convert between various formats.
DeVeDe keeps it simple with ...
For quite a while now, there has never quite been an application that edits video in any standardized way. For example, Avidemux only works well with AVI files. Diva Kino only edits digital video from cameras. With all of these frameworks for video out there, where has that one good editor been?
At PiTiVi, that's where. PiTiVi is a GStreamer/GNonLin based editor, meaning that if you can play ...