Mplayer and the binary codec package is a potent combination for pretty much all your internet video needs on Linux. In this tutorial, Peter walks you through the installation on an Ubuntu system.
Please note - I managed to write this tutorial such that it works, right up to the step where you compile Epiphany. Where it fails miserably. WebKit builds fine, and you can use the test WebKit browser without a problem, but I was unable to get it to work completely. I thought it would be a shame to let this tutorial go to waste however, so here it is. YMMV. If ...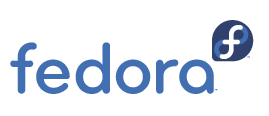 The Fedora Project have announced the immediate availability of Fedora 8, codenamed Werewolf.
The new release includes PulseAudio, which I covered recently, new Fedora Custom Spins, where you can download a pre-built Fedora image with the packages you want, Codec Buddy for easy playback of media which Fedora doesn't support out of the box (such as proprietary formats) and many more updates and enhancements.
You can read the full ...
...