Simplicity is a wonderful thing sometimes. Leafpad is designed to be just that, simple. It is designed as a plain text editor.
The interface is also very basic, and I must say, somewhat reminiscent of Notepad on Windows.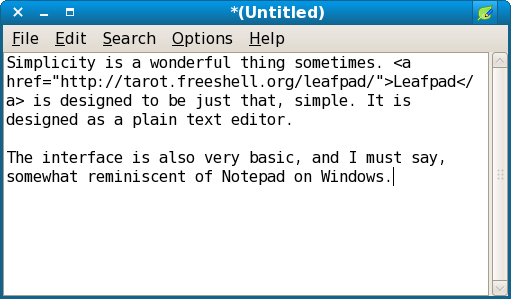 It certainly doesn't get in your way - there isn't even a toolbar, as the number of options on the menus is small enough that you don't really need one ...