In KDE 3, extracting archives, such as zip and tar files, is pretty simple. You just find the relevant file in Konqueror or Dolphin, right-click it and choose Extract for a list of extraction options.
For some reason, that functionality hasn't been copied over to KDE 4. Now, you must open up Ark for each archive and use the extraction wizard from there.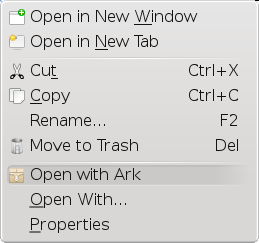 Extract and Compress KDE4 is a ...