The KDE Project has announced the official release of KDE 4.0.
The KDE Community is thrilled to announce the immediate availability of KDE 4.0. This significant release marks both the end of the long and intensive development cycle leading up to KDE 4.0 and the beginning of the KDE 4 era.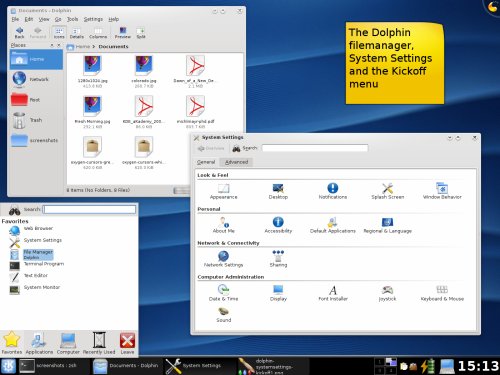 KDE 4 is definitely a major milestone in KDE's history. New to version 4.0 ...