One would think that since Linux users have to jump through hoops to play restricted DVDs, that it would be difficult to make a DVD.
Welcome DeVeDe.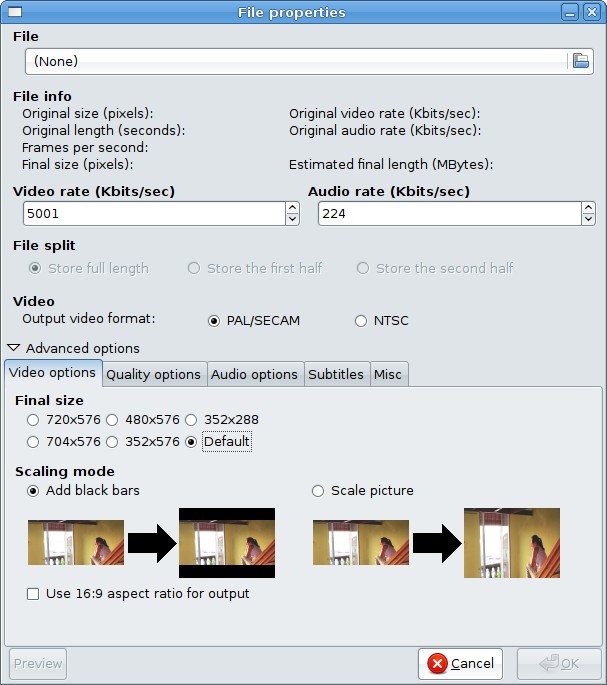 DeVeDe is a full-scale application to convert your movies to DVDs, (S)VCDs, CVDs, and DIVX formats. In a general sense, it is a GUI frontend to Mplayer's "mencoder" which is able to convert between various formats.
DeVeDe keeps it simple with ...