If you are using GNOME and a distribution that supports either sudo or su, then we have a quick tip for you.
Right-click on your panel and select Add to Panel... and then Custom Application Launcher. A window similar to the one displayed below should appear.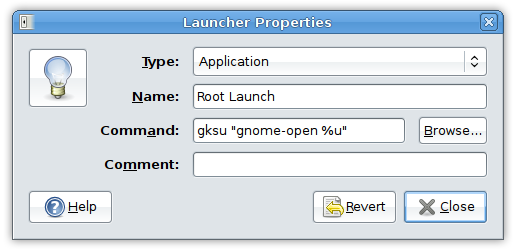 Give it a short name, and then type in one of the following commands for Command, depending on your distribution type.
Sudo-based distributions such ...