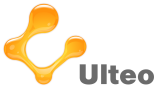 I just got an email via the Ulteo newsletter. In case you're not aware, Ulteo is a new Linux distribution (not yet released) which describes itself as:
... the Ulteo project is a mix of different concepts, which are supposed to simplify the use of the computer in everyday life.
It's a project by Gaël Duval, who originally was at the helm of the Mandrake (now Mandriva) project ...