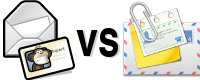 Welcome back to Part 2 of this series - pitting GNOME's Evolution Personal Information Manager (PIM) suite against KDE's Kontact.
If you haven't read Part 1, please take the time to do so, as I'll be making quite a few comparisons between Evolution, covered there, and Kontact.
Now, we continue with KDE's Kontact.
Kontact

Interface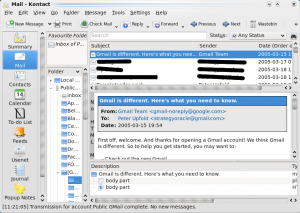 Kontact's interface has some similarities with that of Evolution. One ...
!-->