The web isn't just about static web sites anymore. Web applications, like Google Docs, Gmail and many others, are extremely popular.
But confining an important application inside a browser window means that web applications feel like second-class citizens and can get lost amongst the browsing that you are doing.
Site-specific browsers (SSBs) are designed to solve this problem. The idea, as the name suggests, is to create a browser specifically for each of these applications. The web app then exists in its own window and has its own space on your desktop.
Prism is Mozilla's site-specific browser offering. Prism is based on Firefox, sharing the Gecko rendering engine, meaning it should have excellent compatibility with even the fussiest of applications. Like Firefox, it runs on Windows, Linux and Mac OS X natively.
There is both a Firefox extension and a standalone application available which allow you to create SSBs. With the standalone application, you simply launch it, enter the URL of the application you want to use (for example, Google Calendar would be https://www.google.com/calendar), set a few other settings and click OK.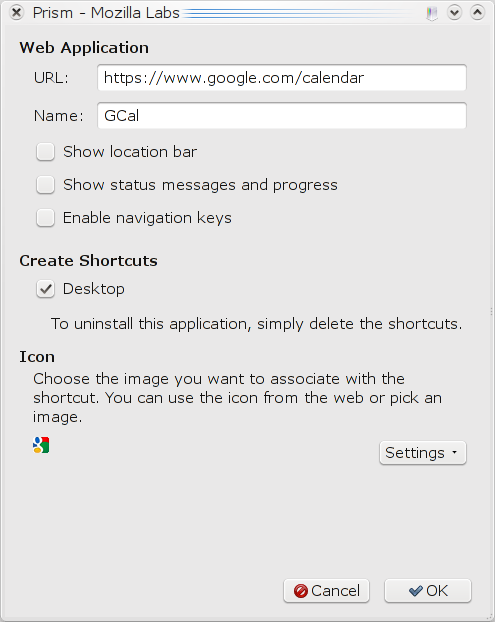 And that's it! You now have a site-specific browser for that app. It can exist alongside every other desktop application on your machine and feel like a real application, rather than just something that has to hide away in a browser tab.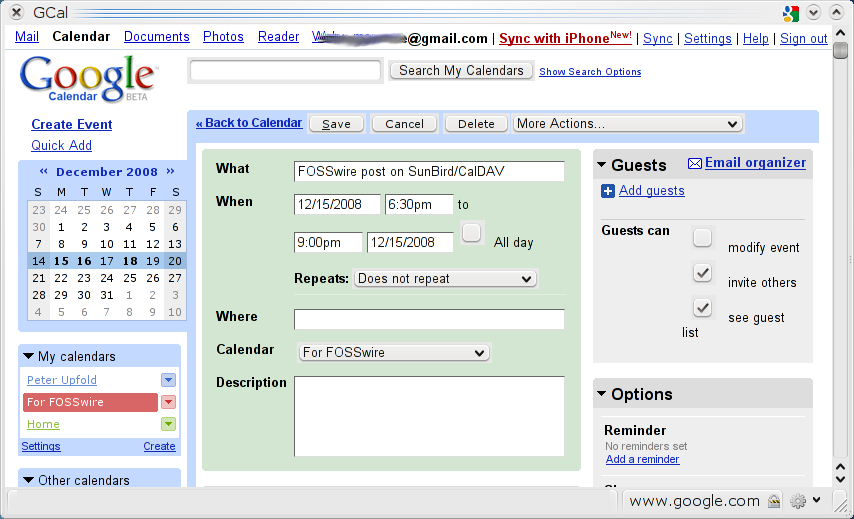 The Firefox extension works in a very similar way, but makes it even easier. It adds an option to Tools > Convert Website to Application, so you can simply browse to the website in question, issue that command and create an SSB.
If you like working with applications in the cloud, but prefer to not have to live entirely in your web browser, site-specific browsers and Prism might be interesting to play with.