It's been some time since the last Games post here at FOSSwire. Free software isn't all work and no play, right?
We have briefly mentioned both subjects of this Games post before, in a round-up of 13 great open source games, but never in much detail.
Neverball
First of all, to Neverball.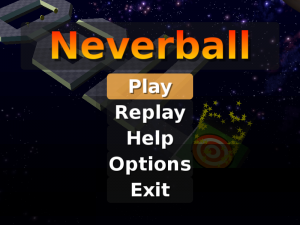 If you've ever played a certain game containing the words Ball, Monkey and Super, but not necessarily in that order, you'll be right at home. The aim of the game is to direct the ball on screen to collect the coins and then get to the targeted exit.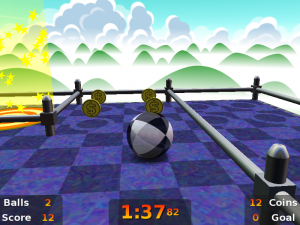 You control the ball by moving the mouse, which tilts the 'board' and hence makes the ball move across it. It sounds simple, but on the harder levels quickly becomes challenging. If you tilt too much, the ball starts moving very quickly and is very difficult to precisely control!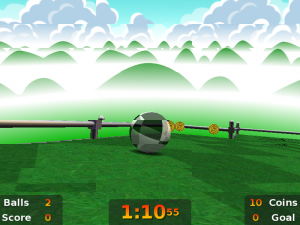 It's a simple concept, dangerously addictive and it might even cause you to tear just a little bit of hair out at times.
Neverputt
Neverputt is based on the same engine and Neverball and is often packaged together with it. As the title suggests, however, Neverputt is a golf game.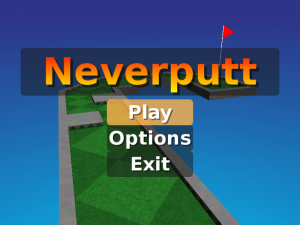 To be more precise, it is more of a mini-golf/crazy golf game with an arcade feel. There are three different courses available, each varying in difficulty.
Again, the gameplay is refreshingly simple. You just aim the mouse in the direction you want to drive, pulling it back for more power and click to make your shot.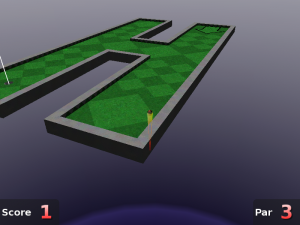 Of course, I mentioned 'crazy', so as you progress through, you will meet different obstacles which will make getting the ball into the hole a little more interesting.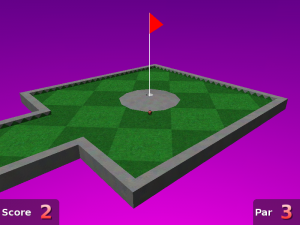 Neverputt is personally my favourite of the two, especially when you make use of its hot-seat multiplayer feature. Just make sure you play alone for a while to get some practice first!
How and Where Can I Play?
Neverball and Neverputt should be available in almost all modern Linux distributions in one package called neverball. Search for that in the software management program and choose to install the package (or try clicking Install Now at the top if you're on that machine right now).
You will need a machine that is configured to have 3D acceleration enabled and a reasonable level of graphics horsepower, as both games make use of fancy OpenGL graphics.
Windows and Mac OS X versions can be downloaded from the Neverball website.
Interestingly, there's also a version of Neverputt available for the iPhone and iPod touch platform. It's not free (£0.59 here in the UK store or I'd imagine $0.99 in the US) but it is based on the open source Neverball engine and is created with full permission of the original author. It can be found on this iTunes Store link.