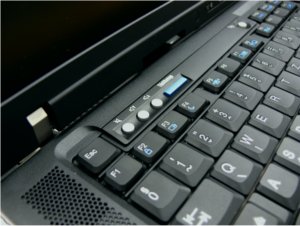 Recently, many larger OEM system builders have started offering a selection of their models with Linux distributions pre-installed. Really big names such as Dell and Lenovo have offered this service.
Unfortunately, DesktopLinux.com reports that Lenovo have pulled out and will no longer offer Linux pre-installs on any of their home-oriented systems.
Lenovo does offer four high-end ThinkStation workstation models without any commercial operating system software, but all of its other systems now carry the "Microsoft Tax," it appears. That is, in order to purchase one of the systems, you have to pay for a Microsoft Windows operating system license.
Lenovo's executive director of external communications, Ray Gorman, denied in vague terms that the current situation marks a strategic shift, though he did admit the company is "refining its Linux strategy." He added, "Lenovo is not abandoning its commitment to choice of operating system, and actually is increasing the role of the Linux operating system in Lenovo's product portfolio."
What they will continue with, however, is offering Linux on a new line of 'netbooks', subcompact notebooks similar to the ubiquitous ASUS Eee PC.
This new netbook form factor will clearly be an important vector for desktop Linux to get to the masses, but this does potentially mean that other manufacturers will follow suit; dropping desktop Linux on traditional desktop and notebook systems to focus on netbooks.
Is it necessary to be pushing desktop Linux to 'real' machines with traditional desktop distributions such as Ubuntu, Fedora and the like? Or should we just be glad as a community that the netbook phenomenon will get Linux greater exposure, even if it is only for more cut-down and lightweight systems?
Share your thoughts in the comments.
[via Linux.com, Google Alerts] [image source]