Konqueror as a web browser still unfortunately lags quite a way behind Firefox in terms of compatibility. For that reason, many KDE users stick with Firefox, despite the poorer integration between the desktop environment and the browser.
I have just come across a theme for Firefox 3.0 designed to make Firefox fit in better on a KDE 4.0 desktop (although it can be used on any system you like!). It makes use of the Oxygen icon set and various visual tweaks to make things a little cleaner alongside KDE 4 applications.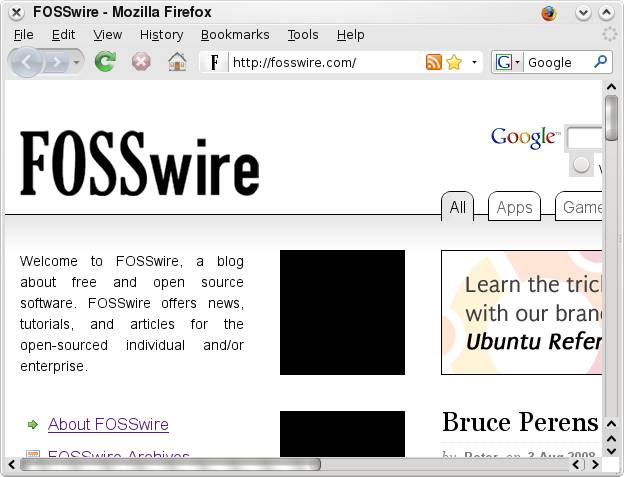 It is worth noting that the theme is only in alpha stage at the current time, so it might cause things to break. If problems occur, you should switch back to the default theme in Tools > Addons.
I had difficulty installing the theme from Mozilla's official Addons site, so we'll go about the process on the developer's site instead.
Navigate to http://ramonantonio.net/kde-firefox/ and click the Add to Firefox button.
You'll get a warning about Firefox preventing the website from installing software.

Click Allow, and then click on the Add to Firefox button once again. You'll get a standard add-on download window. Once you click Install and restart Firefox, the theme will be applied!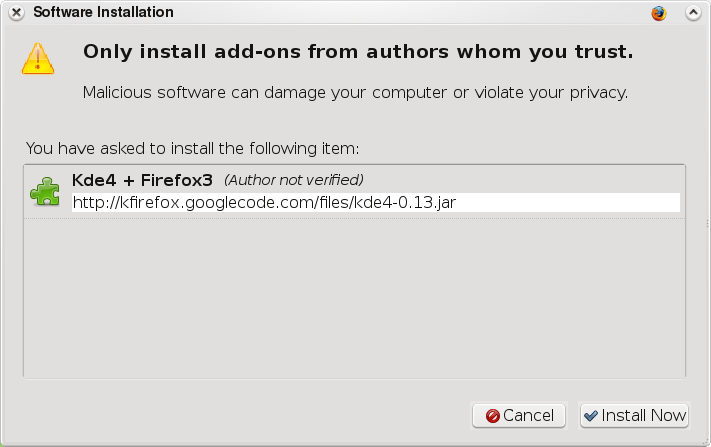 As I've already mentioned, this theme is in an early stage of development. Also, because we're installing from the site manually, not through Mozilla Add-ons, I recommend you check back with the developer's site frequently for new versions of the theme.
All in all, though, this theme is a promising solution to bridge the user experience gap between Firefox 3.0 and KDE 4.