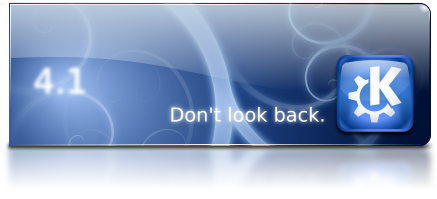 In other KDE news, the KDE team have announced the release of KDE 4.1.
This is the first feature release after the initial KDE 4.0 release and is apparently designed to address many of the issues early adopters had with the 4.0 release.
You can peruse some of the improvements and new features this release contains. Much of this release is dedicated to fixing small but important issues that KDE 4.0 users wanted fixed, as well as bringing in some new applications.
6 months after the release of KDE 4.0, the KDE community today announced the released of the second feature release in the KDE 4 era. Lots of changes have gone into this release and the KDE community hopes to be able to make most early-adopting users happy with this release. Lots of feedback from people trying out KDE 4.0 has gone into KDE 4.1, filling most of the gaps people experienced with the 4.0 releases. Highlights of KDE 4.1 are the KDE PIM suite, which has returned in its KDE 4 incarnation, a more mature Plasma desktop and many, many new features and applications.
I myself have recently switched over to KDE 4.0 from 3.5.9 on my desktop machine and have noticed some parts of the KDE 4 experience to be a little more edgy than the rock solid 3.x series. Hopefully, this release will address many of those problems and make KDE 4 an attractive desktop platform for all sorts of users!