TechCrunch IT are reporting that Nokia has bought Symbian Ltd, the software development company famous for creating the proprietary operating system for mobile devices, Symbian OS.
The important part of this story is that Nokia plan to release the Symbian OS under the open source Eclipse Public Licence. This is obvious a great move from an open source point of view, and will truly open up the Symbian platform.
Nokia, Sony Ericsson, Motorola and NTT DOCOMO announced today their intent to unite Symbian OS(TM), S60, UIQ and MOAP(S) to create one open mobile software platform. Together with AT&T, LG Electronics, Samsung Electronics, STMicroelectronics, Texas Instruments and Vodafone they plan to establish the Symbian Foundation to extend the appeal of this unified software platform.
I find the 'one open mobile software platform' line quite ironic, as this looks suspiciously like a direct response to the Google-backed Android project, to develop a free, open source mobile platform.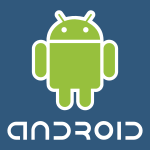 This move clearly underlines how important the mobile software space is becoming, and how the open source development model is playing a very significant role in the innovation of this upcoming technology.
I'm by no means an expert on this, but it really does now look like there are four serious competitors in the race to build a mobile device and software platform:
Windows Mobile
Apple iPhone*
Android
Symbian
Cruically, the last two of those efforts are now open source. This should prove a real-world test as to whether the advantage of the open source development model can mean it will win over the proprietary offerings.
Some healthy competition between the newly open Symbian and Android should help drive innovation, but this could also lead to unnecessary duplication of features and functionality across the two competing systems. On the flip side, if licensing issues can be addressed, there might be a good opportunity for a certain level of collaboration and cooperation between the two.
So, let the games begin.
* Apple's model is a little different, as they are again going to retain control over both hardware and software for their platform (just as they do with their Macintosh computers). Time will tell whether this hardware-specific approach or a software licensing approach will work best.