I personally like the num lock key to be switched on by default once I've logged in to KDE. For me, it's much more useful to have access to the numeric keypad as, just that, a numeric keypad, than it is to have a glorified arrow key navigation pad.
If, like me, you want to have NumLock on as soon as KDE starts, the option is a pretty simple one to tweak. The option is a bit buried, however, and if you don't know where you're looking this issue can get annoying.
Open the KDE Control Centre by pressing Alt-F2 and launching kcontrol. Once the Control Centre is open, browse to Peripherals > Keyboard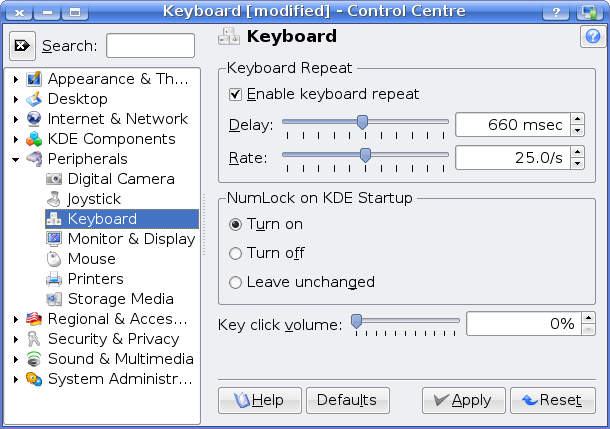 Once you're there, choose the Turn On option and Apply your changes. Simple!