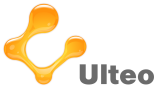 Ulteo is an interesting concept. Rather than being just another Linux distribution, founder Gaël Duval (previously of Mandriva fame), wants to simplify the way you use your computer and your digital life. Apparently.
The way this is done is by combining an online service and a desktop client operating system. Instead of having all your information locally on your PC, much of it can be stored online and then synchronised, so you can access it at your PC, or anywhere you are on any device that can connnect to the internet.
Earlier this month, the project released Beta 1 of the Ulteo Application System - that's the client bit. It's based on Ubuntu and features a KDE-based desktop. I thought I would put the release through its paces and give my thoughts on how well this hybrid web-desktop model works and what the future for it might be.
Getting started with Ulteo AS
The installation process of the Ulteo AS is much like any other distribution; in fact the installer is based heavily on the Kubuntu installer. It's a Live CD that you can boot into, and then install from an application on your desktop.
For this demo, I installed in a virtual machine and used the whole hard drive, and pretty much accepted the defaults wherever they were available.
Once the install is completed, you reboot into the OS proper, and after logging in you get presented with this: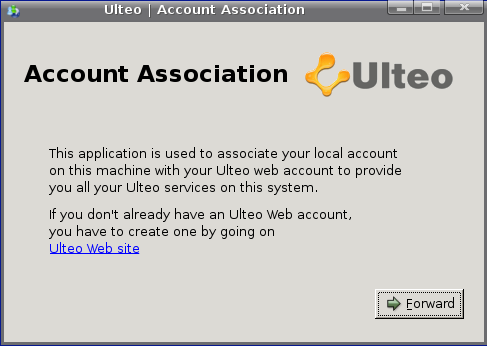 The idea here is that you've already created an account at Ulteo. You then log in to connect your desktop client to the online services, so you can enjoy the integration between them.
You simply enter your username and password here. Ulteo does the rest and immediately goes off and synchronises any information that is already associated with your account.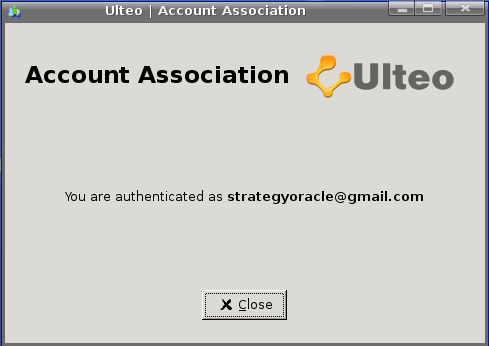 The services
Autosync directory
One of the things you immediately notice is the presence of a folder called Autosync directory.

As the name suggests, anything you place in this folder is automatically synchronised with the online service. While I did find there was some delay in the synchronisation, a test document I placed in the sync folder then showed up when I logged into the browser-based OpenOffice.org system that Ulteo offers online.
This feature could prove very useful if you are going to be needing access to a document remotely, where you can't install OpenOffice.org or another application, or perhaps don't have any specialised software at all. With just a modern web browser and Java, you could then go onto the online service and edit the document. When you come home to your Ulteo PC, the changes you made would be automatically synchronised back.
Supposedly it also synchronises to any other installations of Ulteo AS where you have associated your account. I didn't get the time to set up two Ulteo installations, but this should have worked in that case too.
Firefox
Firefox's default homepage in Ulteo AS is a personalised homepage in the style of iGoogle or PageFlakes. You don't even need to log in - the first time you launch Firefox on Ulteo, it immediately knows your account information and no separate login to the site is required. I think this is a nice touch and is a good example of how the integration between online and offline can be done well.
It just works.
The personalised homepage offers some basic widgets such as news feeds, links, an email checker and more. It's not particularly stylish, but it is functional and does have the benefit of giving you easy access to the web services part of Ulteo.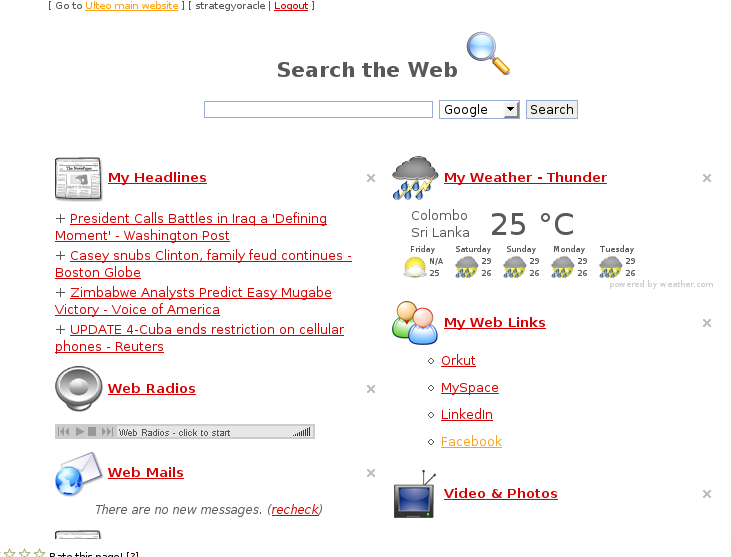 In addition to the personalised home page, every page has a 'Rate this page' frame at the bottom of it. You can give any site you visit a rating of up to 5 stars, and if you do, this information is shared with other Ulteo users. Additionally, you can see recommendations for similar sites made by Ulteo users in this panel (although I haven't seen any results just yet, but that may be due to the lack of data at this stage).

This is a nice little feature and does inspire a certain amount of community between Ulteo users, but it also raises privacy issues. It's not immediately clear to the user whether Ulteo is able to see or collect information about all of the different sites you are visiting - and exactly how the feature works technically isn't explained very well either (see the help page).
I also can't see an easy way to turn it off. Initially you might like it, but after a while it can get in the way when you don't want to use it, which could quickly become very irritating.
New main menu
Instead of the normal KDE menu for accessing applications and files, there is a custom-built main menu which is divided into different sections. The sections are My Digital Life, All Applications, My Files, Ulteo Web and My Settings.
The custom menu offers access to all of the standard functions of the desktop environment and in my opinion, it does so in a way which is actually quite intuitive. It's quick and easy to pick up how to get to the apps you want, or to change any settings.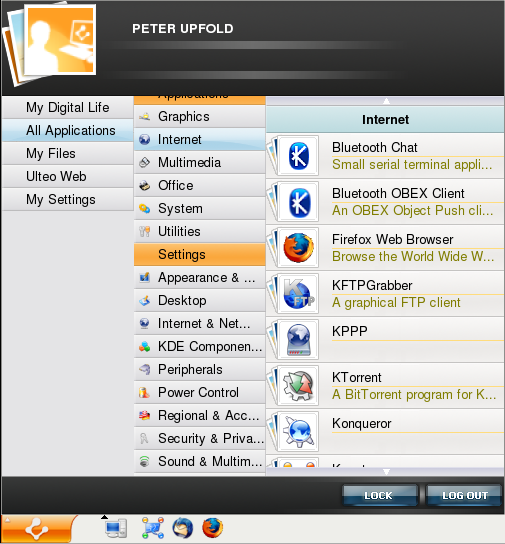 Some of the other divisions on the menu link in with the Ulteo web services. An example is the My Digital Life section.
Having played for a few days now, I still have no idea what My Digital Life is, how it works, or what I'm supposed to do with it. I gather it's a new paradigm for organising, well, your digital life, but at the current time it really is quite confusing. Either that or I'm missing something fundamental, or just being plain stupid.
The Ulteo Web divider gives you menu access to do web searches, and a basic weather widget.
Stability
Ulteo AS is only a beta at this stage and I did experience several issues with it. First of all, after a few boots, suddenly the OS would refuse to get anywhere during the boot process, then would hang with an error about udev.
I booted into the Recovery mode, which brought me to a single-user shell, then rebooted normally again without touching anything. Everything started working again. I'm not really sure what that was all about or what caused it, but it seemed to rectify itself.
Another annoying problem was that the Account Association window came up on every single login. I can completely understand it coming up the first time you log in, so that you can actually use the integration features, but after that, it should remember me and not need to have my details entered over and over.
Other than those issues, I didn't have any major problems with Ulteo. The applications worked as expected and it was generally very usable.
Conclusion
Ulteo is no ordinary Linux distribution. It demonstrates incredible innovation.
It is clear that in the future, we won't use computers anything like we do now. More and more data will be moved away from specific client devices, like the PC, and be put on a server somewhere. It will be networks and infrastructure that then connect each client device to the data.
Wherever you are, whatever device you're using, you'll be able to access your data and keep it fully synchronised with everything else.
Ulteo doesn't do all this yet, it's not even close. But Ulteo takes an important step towards this goal, and demonstrates how this might be possible, perhaps giving a little window into what could happen in the future.
It is an extremely promising proof of concept that this just might be able to work and I will continue to follow the Ulteo project with keen interest.
And putting aside its special integration features and the extra things it does, Ulteo also functions perfectly well as a general purpose Linux distribution too. It's got a full KDE installation with all of the popular applications and it does the job of a traditional desktop operating system as well as any other modern Linux system.
Hats of to Duval and the team. Defying the norm is not an easy thing to do and right now, the system might look a bit not quite there and rough around the edges. For me, what makes this worth an 8/10 is that it really does take these new concepts of 'cloud computing', and starts to put them into action. Definitely worth a play.