Launcher applications such as LaunchBar and Launchy over on other platforms are becoming increasingly popular.
The idea is quite simple - the application springs into action when you hit a keystroke, and then you start typing an application's name. As you type, the list of applications filters, so you can type just a few characters and then press Enter to launch an app.
This is exactly how Katapult works. Press Alt-Space, and then just start typing the first few characters, such as konq for Konqueror.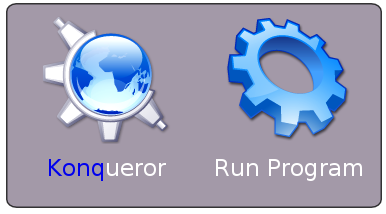 Katapult then shows you what its best guess is with the characters you've given it, and then you press Enter to perform the Run Program action on the right, or type more characters to refine your search.
As well as launching applications from Katapult, it supports a limited set of other actions, including launching Konqueror bookmarks, opening files that are in your home directory, a simple calculator function and more.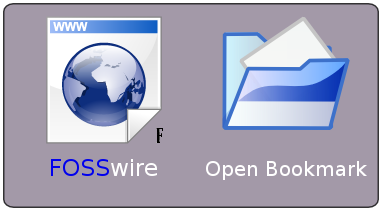 Once you launch the application in the first place, it seems to pretty much disappear from view until you need it. In my Kubuntu install, there's not even a tray icon to notify you that the program is running.
This means it keeps out of your way, but unless you read the manual on the website, it's not clear how to actually get to the settings (which, for the record, is to press Alt-Space, then Ctrl-C to open the popup menu.
Apart from this, Katapult makes a simple, elegant and useful general purpose launcher for KDE systems.