With PulseAudio already in Fedora and soon to be in Ubuntu 8.04, it is sure to get even more popularity. But what is so special about it? To many, it just seems like yet another replacement for esound. And while PulseAudio can be dropped right in to replace ESD without problems, it offers so much more.
One big feature is the volume manager. While it doesn't seem to be packaged with the PulseAudio server itself, it can be installed as pavucontrol.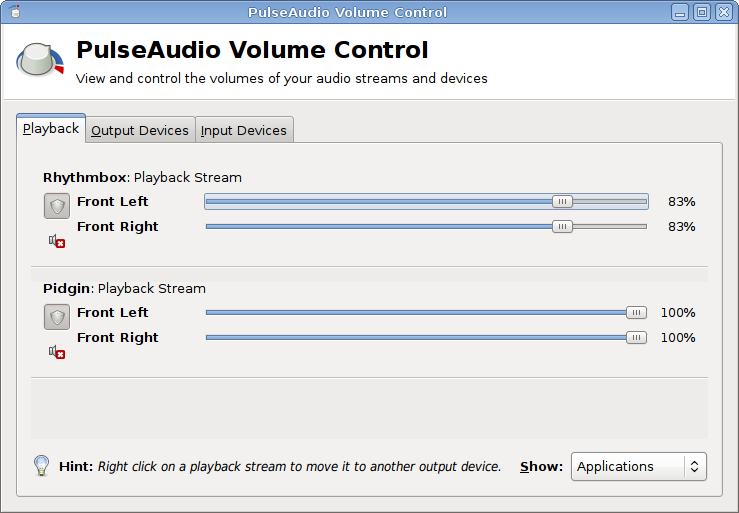 The screenshot above really speaks for itself. With PulseAudio, not only do you have control over the total sound level, but also over each application individually. This is a feature of Windows Vista, but now you can experience it on your Linux or BSD system as long as you use PulseAudio.