A week ago, Jacob looked at GTK-based Qemu Launcher for providing a graphical frontend to starting open source virtualisation solution Qemu.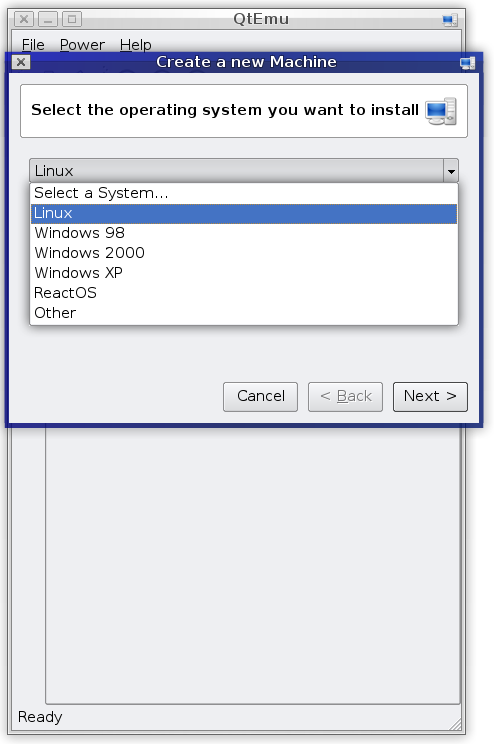 It is pretty comprehensive and has a GUI for creating new Qemu virtual machines and running existing ones. If you're not particularly a fan of meddling with the command line all the time, but still want to use Qemu as your virtualisation solution, QtEmu is an invaluable tool.
It does differ slightly in the way it works from previously covered Qemu Launcher and it does appear less cluttered and more like the interface of commercial solutions such as VMware.
For example, the VM detail screen has a start and stop button near the top and then individual section buttons below which allow you to change individual VM settings, like the RAM allocated to it, the hard drive and other resources allocated to the virtual machine in question.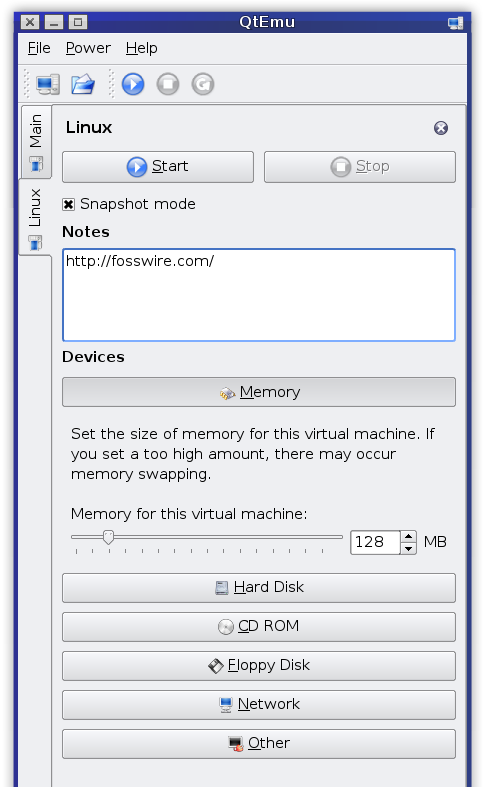 If you prefer this interface to that of Qemu Launcher, want an alternative, or if you're a KDE user, you might want to give QtEmu a try!