Messing around with partitions can be a somewhat tricky, and dangerous business (especially if you 'forgot' to do that backup before you get started). While there's not a lot you can do to make the concepts easier to understand or reduce the risks, there are several graphical tools for partitioning that can make it a little easier to do.
One such tool is Qtparted. Like its GTK cousin Gparted, Qtparted offers a graphical look at your disks and allows you (in Partition Magic style) to make modifications by formatting, resizing, adding, deleting... you name it, Qtparted can probably do it.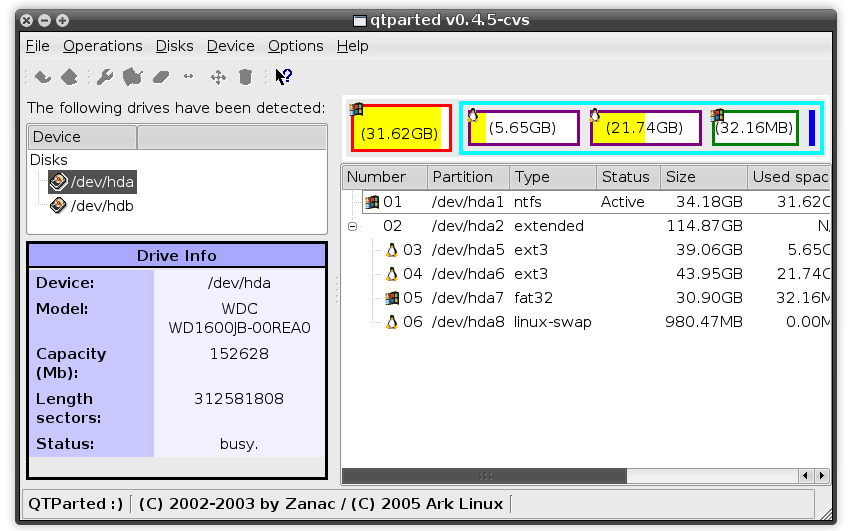 Like Gparted, any modifications you make are held in a queue and aren't written to disk until you choose Commit. This means it's extremely useful for playing around and hypothesising the best way to solve a problem without actually making any physical changes until you're sure.
It occasionally runs into some problems when dealing with filesystems that aren't native to Linux, but overall, Qtparted is a vital tool to have in an system administrator or tweaker's toolkit.