Hate it how videos seem to "stick" to the screen when you spin a cube? Well, the X.Org developers are working on that, but for a quick fix for now, all it takes is one program. And it comes with GStreamer.
To start it, just fire up a terminal or Alt+F2 and type:

gstreamer-properties
You should be presented with a dialog such as the one below. Hit the Video tab.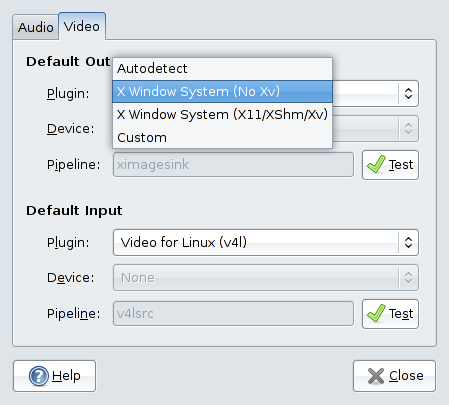 Now all you need to do is select X Window System (No Xv) for Plugin under Default Output.
That's it! Hit the Test button to check your changes to make sure it works. Close the window, and enjoy your video.
There are only two caveats:



This only works with GStreamer apps (no games)
Videos are not smoothed when stretched
If you don't like that, you are better off just switching off effects until a new driver is released. No word on when that will be, but I'm speculating early next year.
Enjoy your movies. With a cube and wobbly effects.