Today you constantly see people looking for alternatives to Skype, Gizmo, or another service. One that users frequently overlook is Ekiga. It comes with a standard GNOME desktop, but many users never realize its existence. Ekiga has most of the features of Skype and Gizmo, but with the added videoconferencing feature.
It is able to call any SIP number, or another Ekiga.net user directly. Another option lets you even call landlines for a low per-minute fee, though I personally haven't tried it.
Ekiga's interface is one that keeps it simple, but lets you choose a more advanced option if you like. Upon first startup, there is even a wizard to guide you through the setup steps.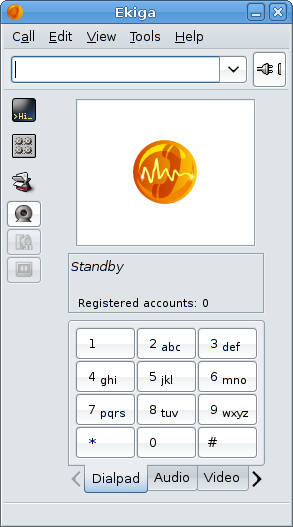 So remember, if you need a free VOIP/SIP client, look no further than Applications > Internet > Ekiga (on a standard GNOME desktop).