Quick disclaimer: These reviews are based off of the latest development releases and may not reflect their current stable versions accurately. Any bugs and crashes will be ignored in these reviews.
As long as we have music, there will always be many players to support it. Linux is no exception, and today we're going to look at some of the top contenders for both GNOME and KDE. Some music players may be grouped together due to their similarities.
Rhythmbox (GNOME)
If you haven't heard me write on and on about Rhythmbox yet, then you have missed quite a bit. Rhythmbox is the media player shipped with GNOME. It is a very popular player, and even though it looks simple on the outside it can do everything you need it to. It has a "Party Mode" view built in that makes Rhythmbox only allow adding songs to the queue (and not change the current song), which can make it perfect for parties, as the name suggests. More recent builds of Rhythmbox have visualization support. It has all of the typical player features such as podcast fetching, but also allows you to shop through the Magnatune and Jamendo stores along with DAAP (iTunes) music sharing though the use of plugins.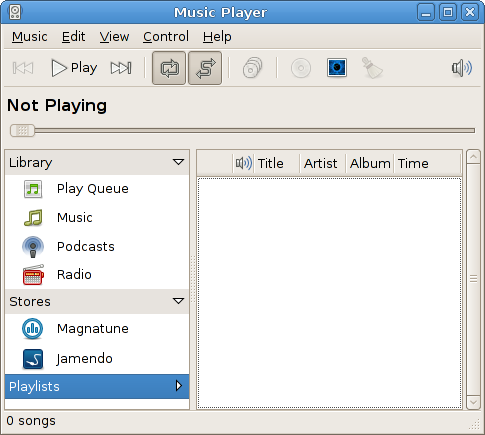 Amarok (KDE)

Amarok is to KDE as Rhythmbox is to GNOME: it ships with it. That is not to say that they are similar, however. Amarok is a music player for someone who wants complete control over their audio. From the equalizer to the cover manager, Amarok really has it all. The interface can be a little overwhelming for new users, but it offers a wizard for first-timers. Amarok supports the Magnatune store as well as visualizations, sharing, podcasts, scripts, ... well, you get the point. If you are a KDE user and do not love Amarok, then something is seriously wrong.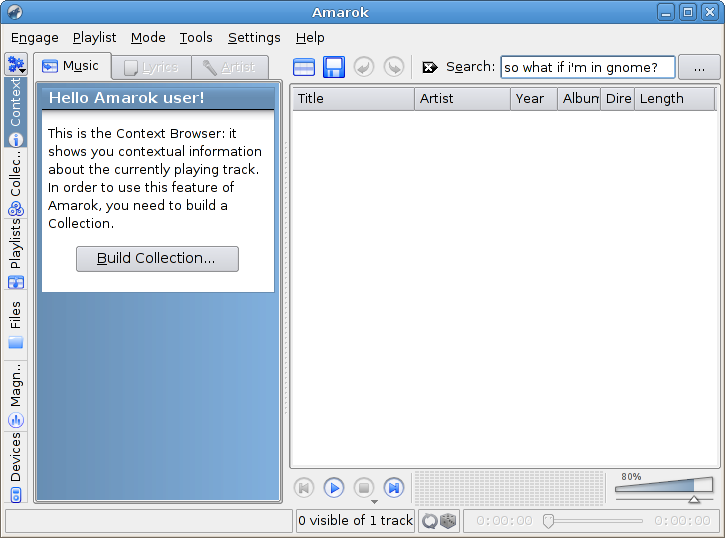 If you are a GNOME user who likes a clean system without KDE dependencies (Amarok brings part of KControl with it) then you do have a reason to not like Amarok. Exaile is your solution. It is a media player that is essentially Amarok for GNOME, although it is not based off of it. It has all of the core features that made Amarok popular, like the easy to use equalizer and the interface in general. It is missing some features such as the Magnatune store, but it still has everything you need while keeping it relatively simple. Exaile even has a plugin downloading system (very similar to APT) built-in, so installing plugins is just a few clicks away.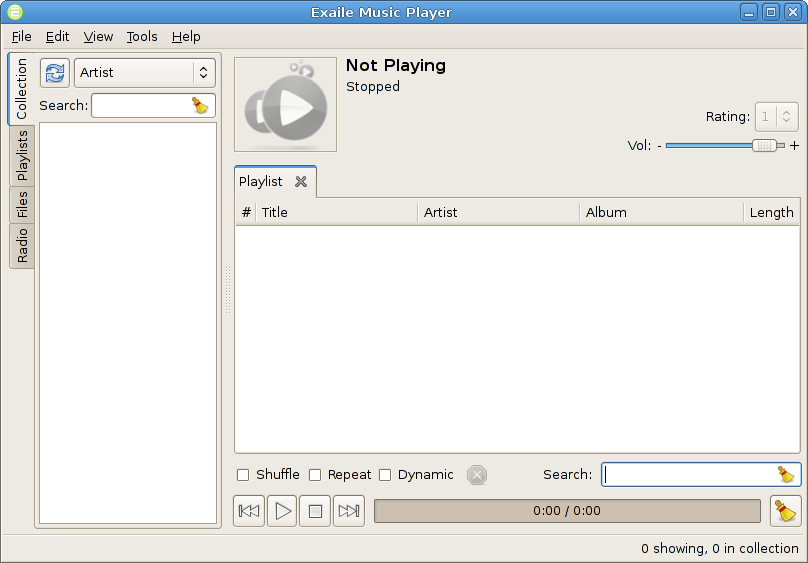 Banshee is essentially Rhythmbox with a Helix backend and a few interface changes. The most notable is the excellent Last.fm integration - Recommended artists and related songs appear at the bottom of the window. Banshee also supports audio CD importing. The only strange (and ironic) thing I found was that its "Mini Mode" has bigger fonts and images than the main interface. If you are looking for a change from Rhythmbox but do not want to venture too far, Banshee should be your first choice.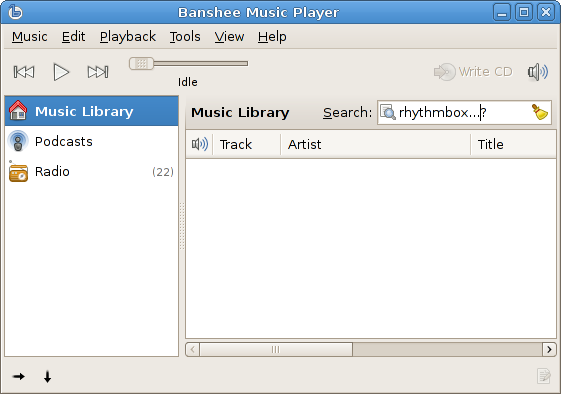 We've only scratched the surface of all of the media players out there. Stay tuned for more.