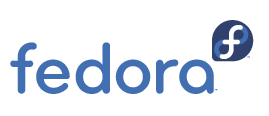 Fedora 7, the latest version of the community distribution sponsored by Red Hat, has just been released.
The 'Core' has been dropped from the name, as Fedora 7 represents the first release of the distribution where the Core and Extras software repositories have been merged together. There are of course, new versions of all the relevant software that makes up the distro.
Before I talk about Fedora 7, it's useful to look at recent history. One of the Fedora Project's mottos is "the rapid progress of free and open source software." With Fedora Core 5 in March of 2006, Fedora Core 6 in October of 2006, and Fedora 7 today, that's about 7 months per release. And with several million Fedora Core 6 installs, everyone who works on Fedora should feel very proud that not only is the software being released often, but it's also high quality, and in high use around the world.

====

Fedora 7 represents the culmination of several goals that Fedora has spent the last few releases (spanning the course of at least 2 years) working to achieve.

I've written previously on this list about the aspects of Fedora 7 that I think are the most important (http://tinyurl.com/yuc7ax).

From my perspective, it is the fundamental infrastructure changes that Fedora 7 represents that are the biggest achievement. The entire Fedora toolchain has been freed. Every step in the distribution-building process is completely open.

Code checked into an external CVS. Packages built on a completely external build system. Distros and LiveCDs built on completely open compose tools. All of this functionality is available via the command line or via a graphical tool that is build on the APIs that we provide.

For folks who hack on free software, I hope that this is a compelling development environment in which to work. For folks who are end users of free software, we believe that the Fedora toolchain allows people to remix Fedora, and customize it in ways that will provide a much wider variety of Fedora-based spins than we could ever offer if "Fedora Release Engineering" had to build them all directly.
You can read the formal release notes or download Fedora 7 from the mirrors or via BitTorrent.