Here's a really simple but very effective tip for speeding up the time it takes for KDE to start up. How it works is that it prevents KDE from reloading your open windows and settings from the last session, thus speeding up the start-up by loading in a blank session.
To enable the setting first head to the KDE Control Centre (some distros like Kubuntu use a custom settings manager, so press Alt-F2 and type in kcontrol). Head to KDE Components > Session Manager.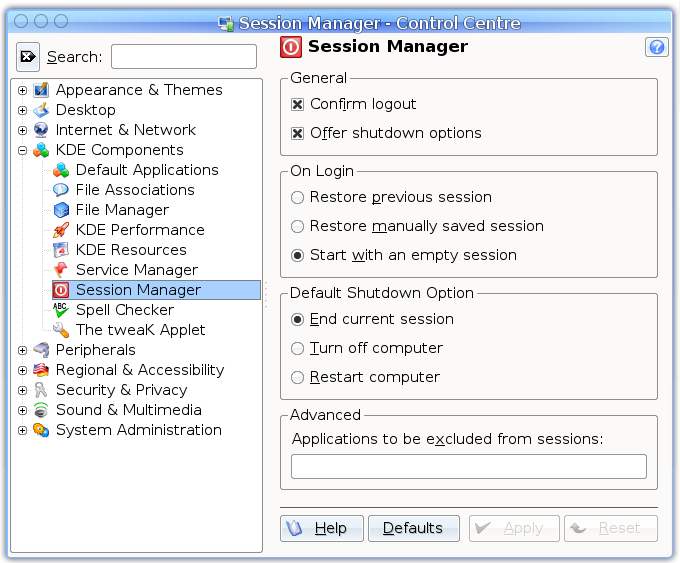 On this screen, select Start with an empty session from the On login area. Apply that setting.
Your KDE start up time should be a bit quicker now! Beware that if you do want windows from previous sessions to reopen when you log back in, selecting this option will disable this functionality.