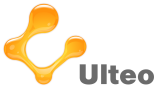 I just got an email via the Ulteo newsletter. In case you're not aware, Ulteo is a new Linux distribution (not yet released) which describes itself as:
... the Ulteo project is a mix of different concepts, which are supposed to simplify the use of the computer in everyday life.
It's a project by Gaël Duval, who originally was at the helm of the Mandrake (now Mandriva) project before a disagreement saw him removed from the project.
After admitting some development delays, the newsletter updates reveals that an Alpha Live CD version of the operating system is planned to be released in the next few days:
... on the 5th or 6th of December, we are going to release
the first installable Ulteo LiveCD (for PC).

At the same time, we are going to unveil the basic ideas
behind Ulteo.

For this first alpha release, be prepared to dive a bit inside the system to understand the potential of Ulteo. On the desktop you will find only a few differences with what you can use or see when compared to a graphical environment on other distro's. Maybe then you will understand what makes Ulteo different, and you will start to think about the next steps of development.
I'm certainly pretty excited to see exactly what Ulteo brings to Linux, but more generally operating systems in general. If Duval and the team's ideas are as cool as they make them out, I'll definitely be interested in Ulteo.
Expect a full review here at FOSSwire as soon as a public version is out, so why not subscribe to FOSSwire so you don't miss it?
If you're interested in Ulteo, you can subscribe to the Ulteo newsletter here.